THE GLACIER EXPRESS (SWISS ALPS)
The Glacier Express has been hailed by many as one of the most scenic train journeys you will ever take. Winding through the Swiss Alps, this journey is purely for the enjoyment of seeing beautiful mountain landscapes. I've always been a bit of a 'lakes and mountains' gal, so this is ideal for me and for anyone else looking for breathtaking scenery. Some reviews critisise the length of the trip and as always the dining cart is overpriced and overcrowded, however, why would you even get on this train if you're looking for breathtaking food?
TOKYO TO KYOTO
Again, this is a pure indulgance of mine. Tokyo is in my top 5 places to go and I strongly beleive if you're visiting Japan, you must ride the bullet train. After all, this sleek, speedy train is part of what Tokyo is famous for. In addition to this, the journey to Kyoto offers stunning views of Mount Fuji and other smaller cities in the surrounding area (you can also pretend you're in a Murakami novel). Lastly, trains in Tokyo are renowned for their punctuality, which would be a welcome change from European trains.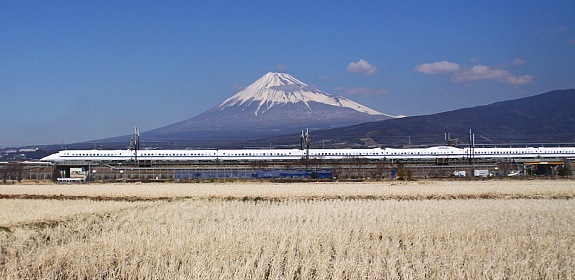 THAILAND TO SINGAPORE
This cross-country trip offers slightly different scenery from Swiss Glaciers or Japanese architecture, but I'm still including it for it's scenic benefits (which is my main persuasion when choosing a train journey). This trip passes through tropical paddy fields, the bridge over the river Kwai, Bangkok and down the Malaysian coast, offering a scattering of famous sights along the way. Oh and it's on the Orient Express, which makes this trip a little more pricey.